Swine flu: Saying something untrue to create a politically beneficial controversy. In this case a political actor says something they know to be wrong in order to attract criticism. There are several goals: a) spreading disinformation because the goal is to disinform the credulous, not educate the curious b) setting the agenda for public discussion […]
Read the Full Post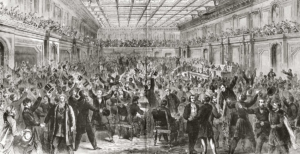 "Members joined in the shouting and kept it up for some minutes. Some embraced one another, others wept like Children. I have felt ever since the vote, as if I were in a new country." — Congressman George W. Julian on passage of 13th Amendment.
Read the Full Post
So here's a project that I really would like to follow through on: America is in a tough spot and has been for some period of time. This has caused considerable psychological woe. Many of us have had personal bouts. Public life has compounded things. What has helped you get through? Meaningful, joyous, frivolous, momentary. […]
Read the Full Post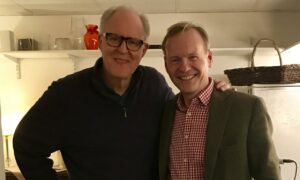 John Lithgow on his new play, "Stories by Heart," and playing Churchill This interview for the CBS This Morning podcast is from 2018 and it is still one of my favorites. "My favorite podcast this year was talking to John Lithgow. We were in his green room right before his amazing one man show. […]
Read the Full Post
I am continuing to go through old notes and papers. I found a series of sentences I'd written down from Charles Dickens' Selected Journalism. This one amused me: "What I particularly want to impress upon you is, that it is not enough to see a thing and go home and describe it, but that the […]
Read the Full Post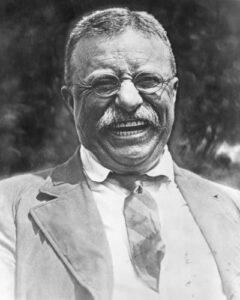 I have been going through stacks of papers finding things I never had time to put in The Hardest Job in the World. Here is an exchange with John Lewis Gaddis on his latest book On Grand Strategy We had a wonderful, wide ranging conversation on the CBS This Morning podcast, but here's a part […]
Read the Full Post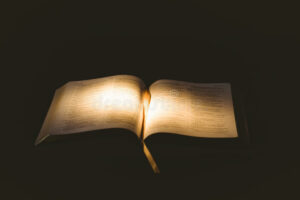 I like this metaphor: This is from Harry Emerson Fosdick's book The Meaning of Prayer.
Read the Full Post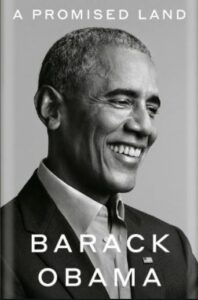 Reading President Obama's book A Promised Land, I keep coming across passages that I wish I could drop into The Hardest Job in the World. Here is Obama's passage on the mystery of his own schedule: Here is what I wrote about the presidential schedule when I was trying to help readers understand the job […]
Read the Full Post
Sorting it Out by Philip Booth Nuns Fret Not at Their Convent's Narrow Room by William Wordsworth Good Bones by Maggie Smith The Love Song of J. Alfred Prufrock by T.S. Eliot This is not a comprehensive list. It is this morning's list.
Read the Full Post
From Kazuo Ishiguro's Nobel acceptance speech. Stories are about one person saying to another, This is the way it feels to me? Does it feel the same to you? pic.twitter.com/khwbGfVrtS — Tara Westover (@tarawestover) April 28, 2018 Reminds me of Conrad: "My task is to make you hear, to make you feel,and, above all, to make you see. That is all, […]
Read the Full Post

This is from a sermon Lewis preached in the Church of St. Mary the Virgin, Oxford in the Autumn of 1939 "The great cataract of nonsense that pours from the press and the microphone of his own age." So much of this essay felt vital to our moment. It is not a perfect work, but […]
Read the Full Post
I was reading James Dickey this morning. His poem "The Strength of Fields." There is a line "Tell me, train sound,/With all your long lost grief," It made sense to me. I associate a train whistle with grief. Why do I? I think I know, but I wonder if the train whistle is naturally sad […]
Read the Full Post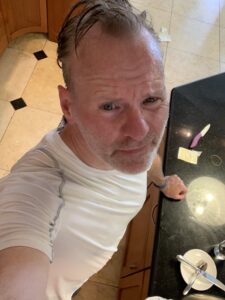 Every now and again I Google "Is John Dickerson" to see what people have been searching. Usually people are searching to find out who my relatives are — my Mom or my wife. They want to know if I am associated with one show or another. Today I found "Is John Dickerson sick," which is […]
Read the Full Post
In reporting out The Hardest Job in the World, I became fascinated with James Q. Wilson's theory of character. One of its key aspects was empathy, which Wilson defined as a "willingness to take importantly into account the rights, needs, and feelings of others." In the 11 weeks since George Floyd was killed by police […]
Read the Full Post
Here's a thing that just occurred to me about not having living parents (it's been a while, but still). You don't have to come up with a story of your life in the particular way that you do when updating your parents. For part of your life you speak in rhyme & then never do […]
Read the Full Post
An essay I wrote for CBS This Morning in 2018 about why voting is important and why I vote:
Read the Full Post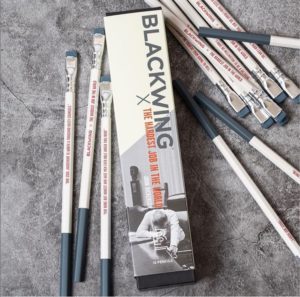 I love Blackwing pencils. Some of my books are delicate enough that I only write in the margin in pencil. In poetry books I use pencil because I usually change my mind about what I first think. When I wrote the book–by which I mean my latest book on the presidency— I wrote a lot […]
Read the Full Post