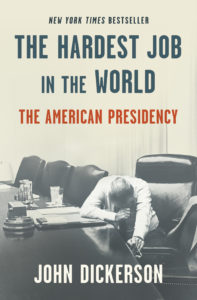 "The office is kinda like the little country boy found a hoochie coochie show at the carnival. Once he paid his dime and got inside the tent: it ain't exactly as it was advertised." — Lyndon Johnson The Hardest Job in the World, now a New York Times best-seller, is a study of the presidency. […]
Read the Full Post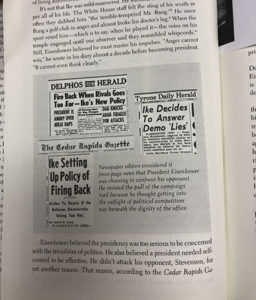 All politics is local, as the saying goes, and eagle-eyed staffers at the Delphos Daily Herald found that to be true Monday. Reporters at the Ohio paper noticed their front page in my book, The Hardest Job in the World. "It is a big deal to have a book from such a well- known author […]
Read the Full Post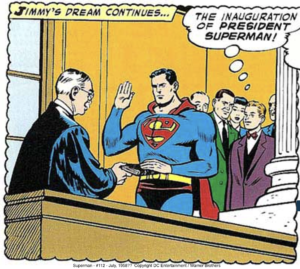 We often think of presidents as Supermen. In 1958 Jimmy Olson thought so too and that was the topic of an entire Superman cartoon:
Read the Full Post
The Hardest Job in the World is now on sale and can be purchased from these purveyors: Barnes & Noble Amazon Books A Million,  Bookshop.org, Hudson Booksellers. IndieBound, Powell's, Target, Walmart. June 10th: Slate Political Gabfest Live! 7:30 ET. Tune in here. June 11th: Adaptation of The Hardest Job posted on The Atlantic June 14: 9:00 a.m. CBS Sunday Morning […]
Read the Full Post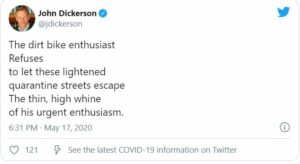 The dirt bike enthusiast Refuses to let these lightened quarantine streets escape The thin, high whine of his urgent enthusiasm. — John Dickerson (@jdickerson) May 17, 2020
Read the Full Post
Well this is encouraging to read: "60 Minutes correspondent Dickerson takes an evenhanded and insightful look at the evolution of the American presidency… Drawing on illuminating interviews with former White House officials and presidential historians, Dickerson packs the book with intriguing arcana and colorful quotes…This entertaining history rises above the political fray to cast […]
Read the Full Post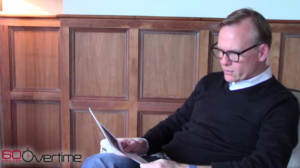 I'm recording the audiobook for The Hardest Job in the World at home because all the studios are closed, due to Covd-19. I've had to build a tent fort in my bedroom using the curtains. It reminds me of my first bedroom. I had two beds. I stretched a sheet between them and made a […]
Read the Full Post
If you have ever lost someone you loved, you know the feeling of seeing the world through a bank teller's glass. You observe other people laughing and enjoying their day, but you are apart from them, separated by a thick, bulletproof barrier. You wonder how they can savor that plate of pasta or play music […]
Read the Full Post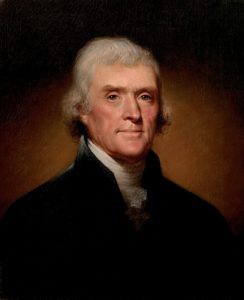 "When a man assumes a public trust, he should consider himself as public property, and justly liable to the inspection and vigilance of public opinion; and the more sensibly he is made to feel his dependence, the less danger will there be of his abuse of power — The abuse of power, that rock on […]
Read the Full Post
I was not familiar with this quote: Liberty cannot be preserved without a general knowledge among the people, who have a right, from the frame of their nature, to knowledge, as their great Creator, who does nothing in vain, has given them understandings, and a desire to know; but besides this, they have a right, […]
Read the Full Post
Yesterday I thought about an old friend very randomly. We are not in touch much– maybe once every two months. Ten minutes later she emailed me to check in. I wonder if friendships follow a time rhythm that is reciprocal.  You share a relationship with someone that reasserts itself at regular patterns and those patterns […]
Read the Full Post
Hello to all of you out there at the other end of this email list. When you write, you're supposed to have your audience in mind. You draw some diagram of how much they are like you and how much they are not. This helps you discard writing that makes you chuckle by yourself in […]
Read the Full Post
In the absence of solutions from the institutions created to serve the public good.. A) How much private sector money is available to be donated to those economically hardest hit by Covid-19? B) How difficult would it be to create a system that a) collected from A b) evaluated need to discourage fraud and c) […]
Read the Full Post
A few weeks ago I asked people to suggest great speeches that were aimed at convincing skeptical audiences. Here is a brief list based on those responses (A lot of people mistook the request to mean "who is a person who made a good speech" (I'd love to know the convincing speech you're thinking of!) […]
Read the Full Post
Buran Phillips is the pastor at Westminister Presbyterian Church in Knoxville, TN. I go there occasionally with my in-laws. I am a huge fan of his. I am posting one of his sermons here as an experiment to see if it is possible. If it works– which it appears to– I'll keep doing it.
Read the Full Post
If you would like a signed bookplate (the image on the right) it was designed by Happy Menocal.I will sign it and send it to you and you can then paste it in the book, on the fridge or on your cat. Please follow the instructions below and I will send one to you. […]
Read the Full Post
Jim Lehrer has passed away. The longtime PBS newsman will be eulogized by those who knew him better, but my every interaction with him over the years left me better for it. I have thought more than once about Jim Lehrer: if you could have his talent and be that calm, decent and good a […]
Read the Full Post
The choir at St. Paul the Apostle in New York is a wonder. I always leave mass with one of their songs in my head. This week I recorded part of one because it so moved me. Here is a snippet:
Read the Full Post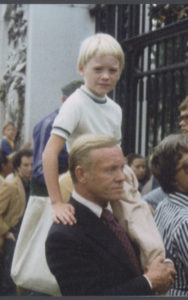 My eulogy for my father Claude Wyatt Dickerson buried today December 3, 2016: There is a picture of Dad from a family trip we took to London in 1976 that has been on my mind this week.  Dad is holding me on his shoulder so I can watch the changing of the guard at […]
Read the Full Post