Reading President Obama's book A Promised Land, I keep coming across passages that I wish I could drop into The Hardest Job in the World.
Here is Obama's passage on the mystery of his own schedule: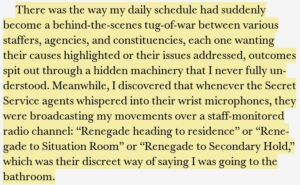 Here is what I wrote about the presidential schedule when I was trying to help readers understand the job from a human perspective and capture how out of your own control your life is:

President Obama wrote this about the Secret Service:
I just got a copy of the book and found this on the back cover: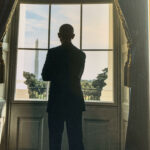 Which– in a book about promise– tracks with this imagined scene in my introduction of a fictional president: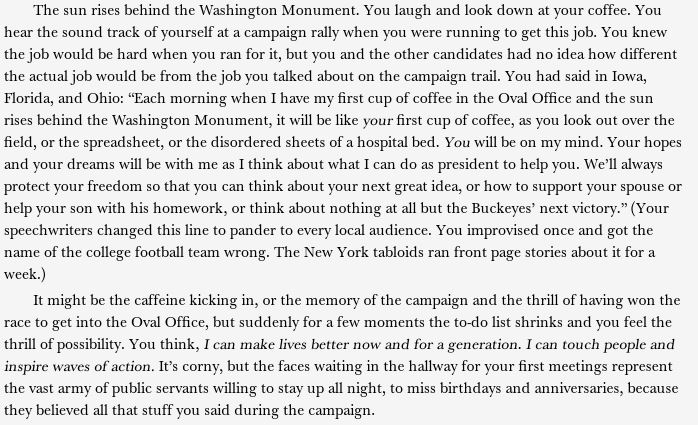 If you're viewing the Washington Monument from the White House the sun doesn't actually rise behind it (you have to walk about 500 yards south; this must have been stuck in my head.). What I meant was that the sun rises…the day begins.